Designer interview
Alice Waese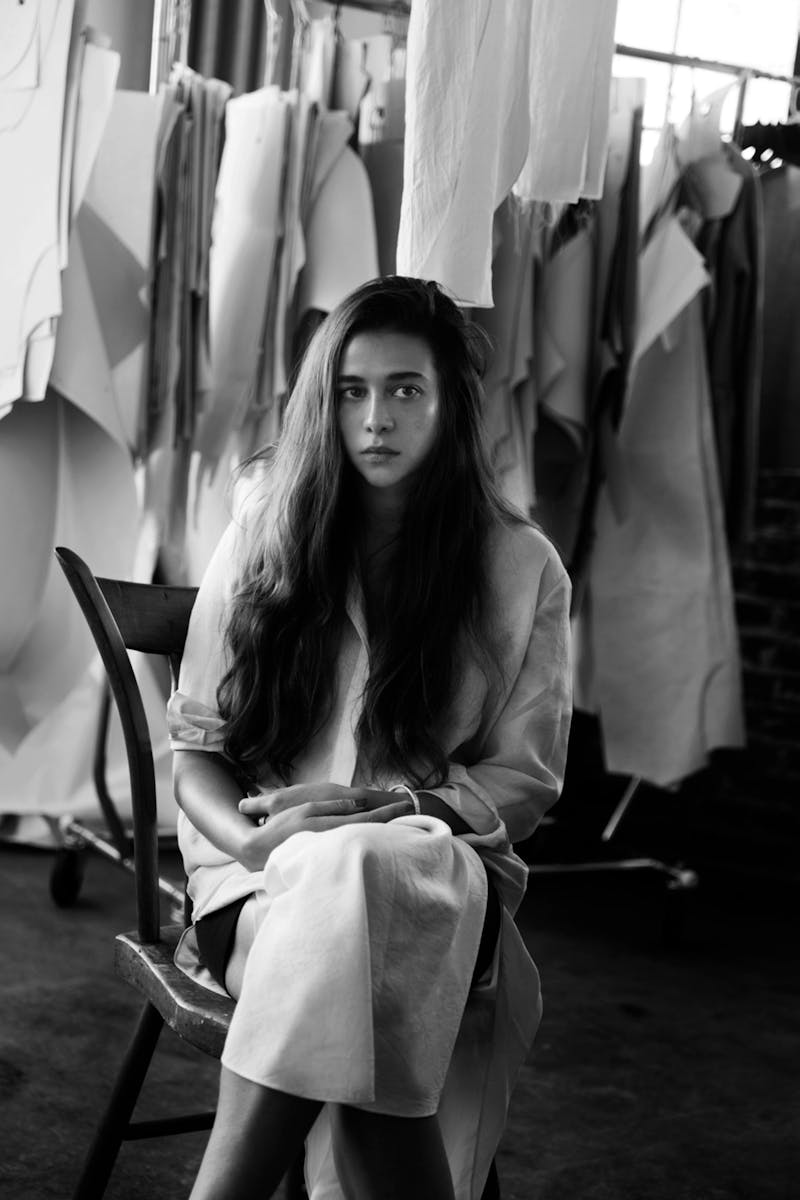 Intricate and poetic pieces from a skilled artist
New York-based Alice Waese is an artist at heart and her beautifully handcrafted jewellery speaks to her skilled artistry and a rare sensibility. Trained in both fine art and design,
her practice is informed by drawing, sculpture and raw materials, resulting in intricately textured and poetic pieces inspired by the natural world and her own vivid imagination.
What is your background?
I grew up in Canada with my dad who is an artist and a computer programer and my stepmother who was a milliner. I studied at various schools; creative writing in Montreal, fashion design in Toronto, and fine art in London. I moved to New York to work with Maria Cornejo at Zero when I was 20. I then moved to London, and then back to New York where I currently live and work.
You studied fine art, how has that informed your jewellery practice?
While studying fine art I spent most of my time making sculpture and textiles. I think these mediums came together to create my current aesthetic. I didn't study jewelry making so I apply a more sculptural technique to the work. I create very intuitively and allow the piece to tell the story of the process. 
How did you discover your talent for jewellery?
While living in London and attending art school, I started making small sculptures. I visited a foundry that cast artists' work, after some research I discovered the workshops in Hatton Garden and began to learn more about jewelry casting and materials from the craftspeople there. 
What is your approach to design?
Never forcing it. It needs to come naturally and if it's not coming, I try to paint, or look at beautiful things in art books, museums, nature etc.
"I like things to be elegant and worn in. Playful and meaningful. I suppose contrast is important." 
Where do you find inspiration?
I tend to find inspiration in nature, colors, art. Also a few of my favorites below:
Films like Sergei Parajanov's The Color of Pomegranates, Tarkovsky's Nostalgia, Wim Wenders' Alice in the Cities and Paris, Texas, Claire Denis' Beau Travail, Věra Chytilová's Daisies, Susan Seidelman's Desperately Seeking Susan, Agnès Varda's One Sings, the other doesn't. Music; Leonard Cohen, Nina Simone, Marianne Faithful, Nick Cave, Kate Bush, Harold Budd, Cat Power, Bob Dylan, Patti Smith, Bill Callahan. Cities and traveling; Venice, Hydra, London, Paris, Istanbul, Tokyo. People: My boyfriend Pierre, Louise Bourgeois, Annie Albers, Georgia O'Keeffe, Hilma af Klint, Egon Schiele, Giacometti, Donald Judd, Jessie M King, Pablo Neruda, Anne Carson, My cat Frankie.
Can you describe your aesthetics?
I like things to be elegant and worn in. Playful and meaningful. I suppose contrast is important. 
Do you have a personal favourite piece of jewellery?
Of my own pieces I cannot choose a favorite! They are meaningful to me and I tend to get into phases with which ones I wear daily. My grandmother gave me a collection of silver sewing thimbles as a child, and my boyfriend recently gave me a gold antique articulated fish pendant, those would be favorites outside of the collection.