Designer Interview
Yvonne Leon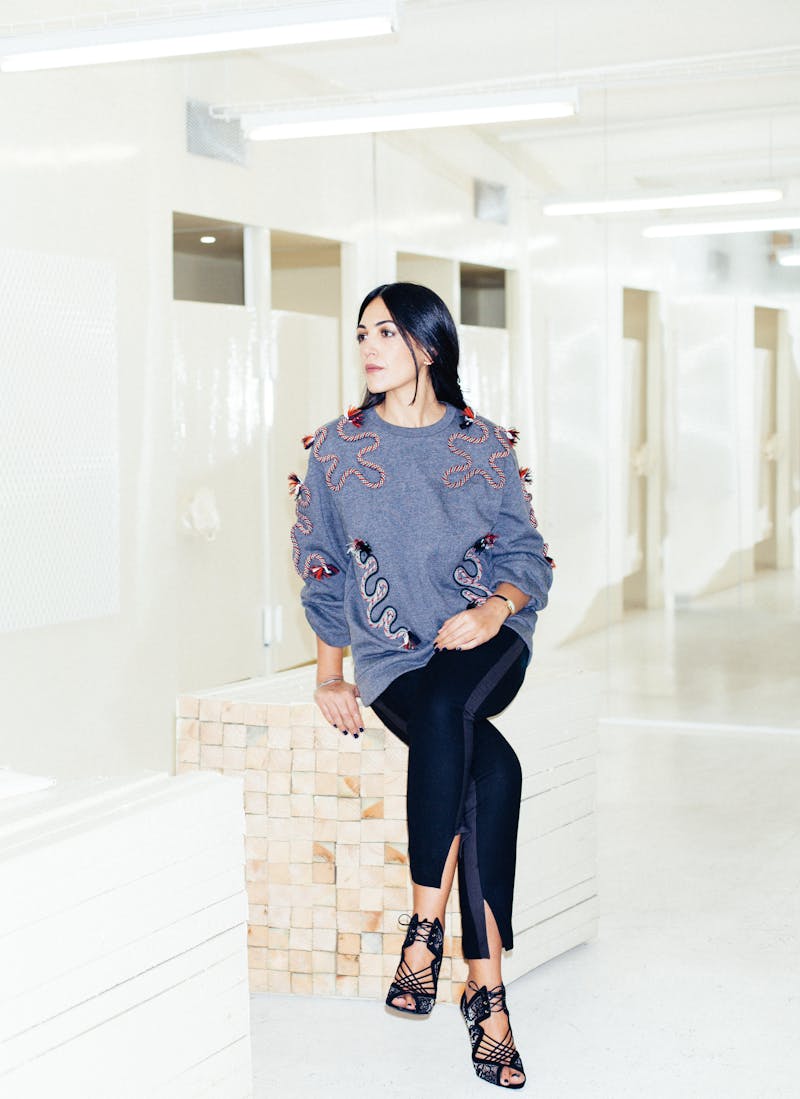 A rule-breaker with an eye for beauty and a new vision of jewellery
Disruptive and atypical, Yvonne Leon creates jewellery for the modern woman. Attracted to curiosities from a very young age, she wanders flea markets as a sort of scavenger hunt to find inspiration for her own interpretations of classic jewellery
pieces. With intuition and an unconditional love for women of all ages, Yvonne's jewellery is playful and unpredictable, incorporating colours, animals and a mixing of styles. A little craziness goes a long way in this invention of future classics.
You grew up in a jeweller's family. Was it always in the cards that you'd follow the same path?
I did indeed grow up in a jeweller's family, and every time I did something different, I would always go back to jewellery. I worked in fashion, and I worked for a magazine for a while, but I kept returning to jewellery, it was always near, in my family and in the workshop. I was surrounded by and looking at jewellery. I was always attracted to it and would make jewellery for myself. Wearing my own creations, close friends of mine would start enquiring about making pieces for them, because they wanted the same things, and that's really how it began.
You got recognition for the lobe earring first, and I read somewhere that the first version of that was actually something that your father designed back in the days?
Yes, he created a lobe earring for my mother. She did not want to have to pierce her ear again, which is why he created this system in order to find a different way of displaying the diamond, behind the lobe. Not only did he create one for her, but he also created a smaller one for me. Growing up, I would wear it, his work, but eventually, I would make some myself. I would take it further by incorporating animals and pearls, making it my own, but the diamond version was first created by my father.
I really like this idea that you create jewellery for women to treat themselves, which I think is maybe a little bit of a new idea?Yes, definitely. In the beginning, it wasn't necessarily intentional, but when we opened up the shop, we quickly understood that that was the direction it was going. We saw women of every age come into the shop; older, younger, and very different, but in general just a lot of women. They wanted to buy something for themselves, to make themselves happy. It was for no one else but herself. A man buys differently than women, when he buys gifts for his partner or other women in his life, which is evident as we do have a lot of men come in. But women buying for themselves is a huge part of our customer base. We are very proud of this as it is a new tendency, and with it, jewellery becomes more democratic. The motivation for purchasing jewellery is very different today. It is actually a bit more like fashion; a gift for oneself to spark joy. It is something we buy to wear, and it is something that we buy to keep. We have many customers who come back, and buy more, because they wear our pieces again and again. People don't put it in a box or a safe at home anymore, so they want to be able to change it up and play with it.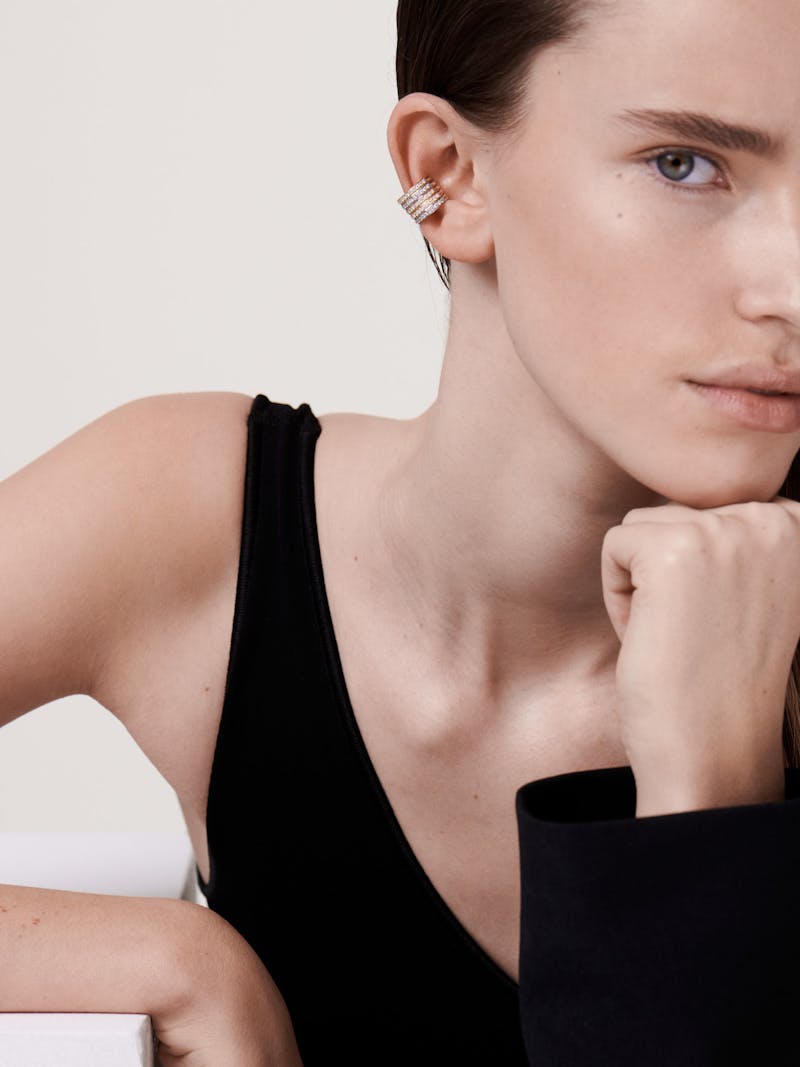 And your designs are quite playful, right? And it breaks traditions.
Yes indeed, and it is very playful.
I am really in love with the heart shaped ring. How did you find the inspiration for that?
It is a very classic idea, the signet pinky ring, and we wanted to take that tradition and do something new. It is something you would maybe see your grandmother wear, so we wanted to update it. We worked on it for a long time, and it took a long time to find the perfect form. When we did it was nouvelle. To me, it was about taking something classic and traditional and making it a new classic. I wanted to play with diamonds and with colour to make it more fun. So, I take stones like malachite, onyx and coral. And the heart shape is about the feminine, and about a love story. It is about the woman.
You love vintage jewellery, right?
I absolutely love it. I love the search for vintage jewellery. My biggest inspiration is flea markets and old books of jewellery. It is not about one decade, and I find a lot of inspiration across times. It could be Victorian or the thirties. I take something from the past, pick out a part of it, and then I make a lot of the details different and update it to my vision.   
There's no specific time period that is more interesting to you?
No, I can find inspiration in almost anything. It can be the 70s, 80s, art deco, it can be the way the light reflects in a piece, it can be a mirror, its frame, it can even be a flower. Anything, basically.
One last thing, I wanted to talk about was the fact that you design for all women, all ages? That's important to you?
It is incredibly important. In everything that we do. When I make images for the brand, I always choose women who are unconventional. I will find a beautiful woman, who might not be the youngest, but she is just so beautiful. She is so true. It is important to me to create an image that is different and includes difference too. I don't want to portray just one type of woman. What I love about an older woman is that she will often have this certain elegance, and she will have marks on her hands. They are marks of a life lived, and a symbol of the life that she has led. To me, something that we might perceive as perfect can be very flat, and I don't want flat. I love something that shows signs of life, signs of experience.