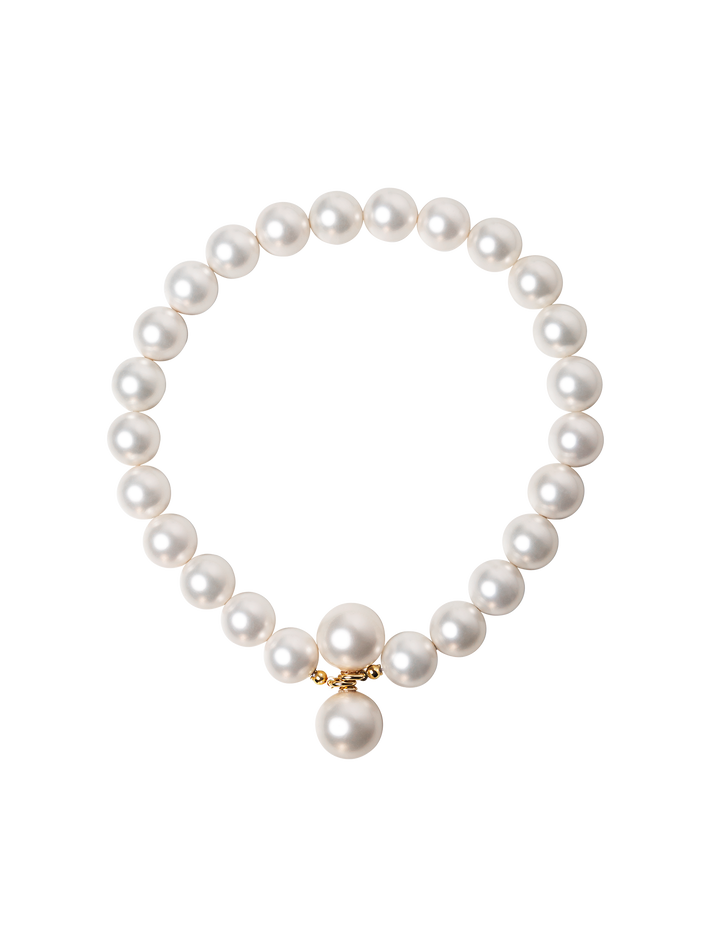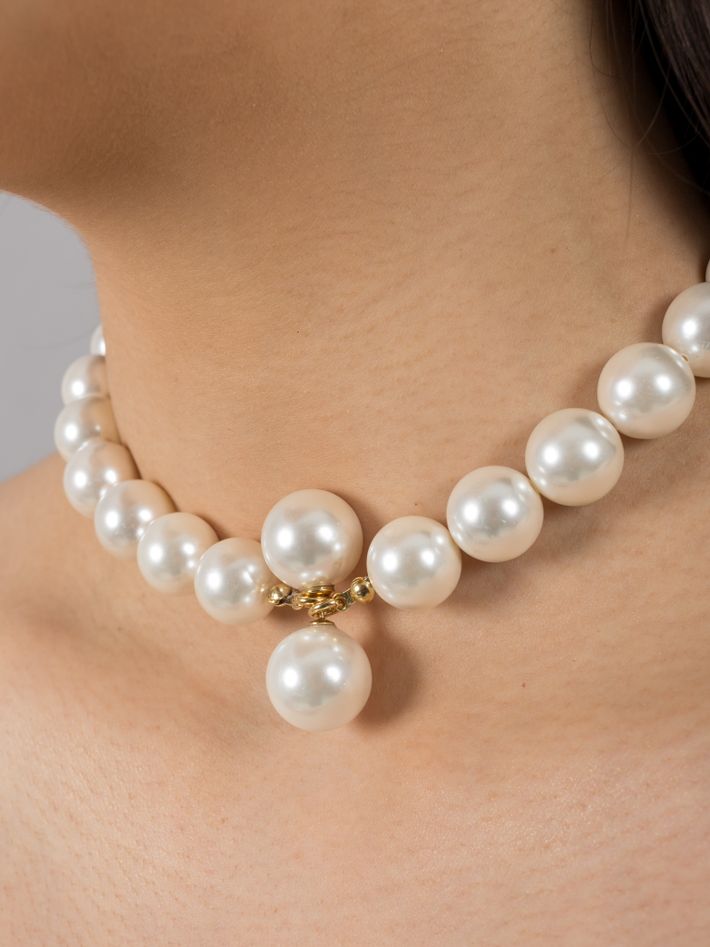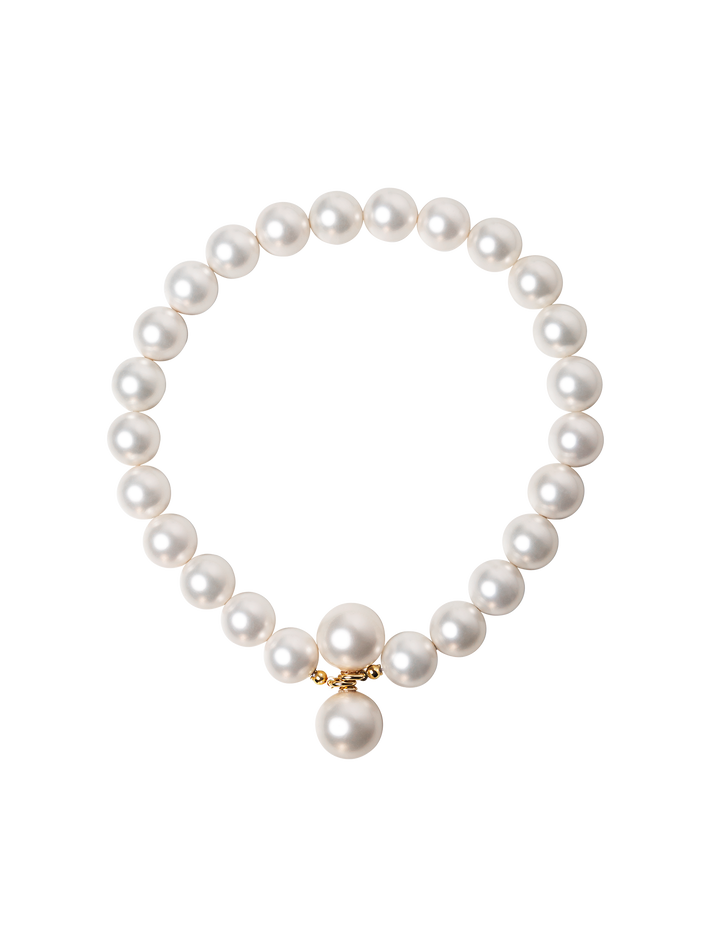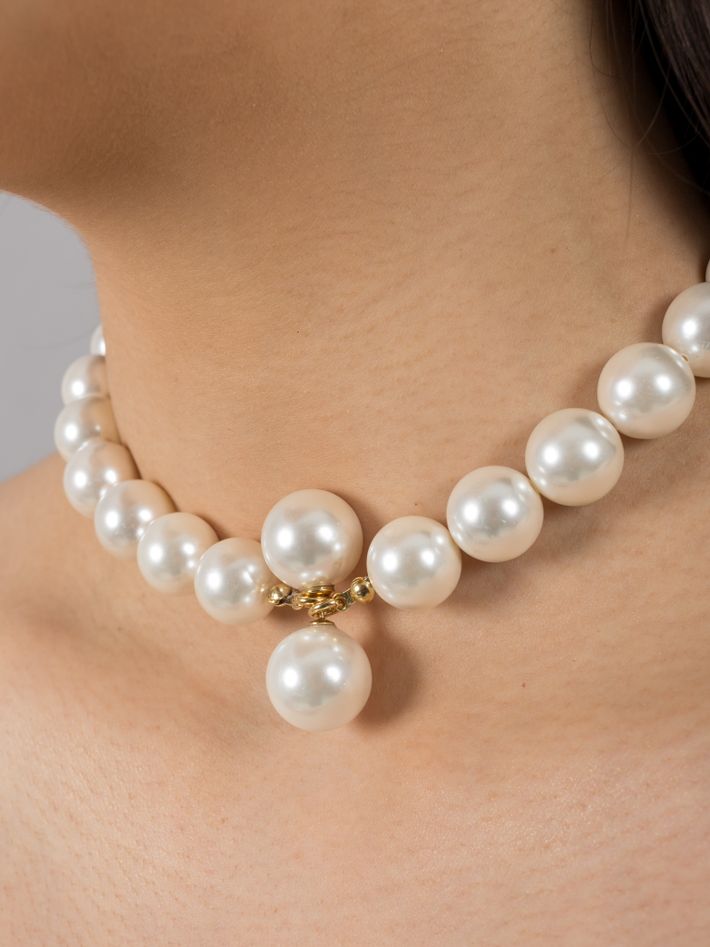 18 kt yellow gold plated sterling silver
27 pearls
---
All taxes and customs duties included
Insured shipping via DHL or UPS
Includes
certificate of authenticity
Please select an option to see delivery time ↑
Expert digest
Brand Recognition
"We're excited to have Beatriz join Finematter. We know her unconventional yet sophisticated pieces resonate with many, each finding their individual expression of femininity."
Product details
Metals
Yellow gold
A precious and highly durable metal which comes in different golden hues depending on its purity.
18 kt
75.0% gold content, a warm buttery yellow hue and considered the most classic gold. An exclusive as well as durable precious metal.
Plated
Covered in a thin layer of precious metal electrically charged onto a base metal, which will gently wear off with time.
3 Microns
The gold plating on this piece is the thickest used for jewellery and is highly durable. Won't show signs of wear until after 4-5 years.
Sterling silver
Base
The most precious and durable base metal. Will not lose its shape, discolour the gold plating on top, or cause allergic reactions.
Gemstones
Pearl
Round
Perfectly spherical and shiny.
Size and fit
Choker necklace
Push clasp
Lock
35cm
Length
If the size you need is not here, please do not hesitate to contact us as we can make to order any size.
Made for you by
Beatriz Palacios
Offering distinctive, unconventional and sophisticated pieces of fine jewellery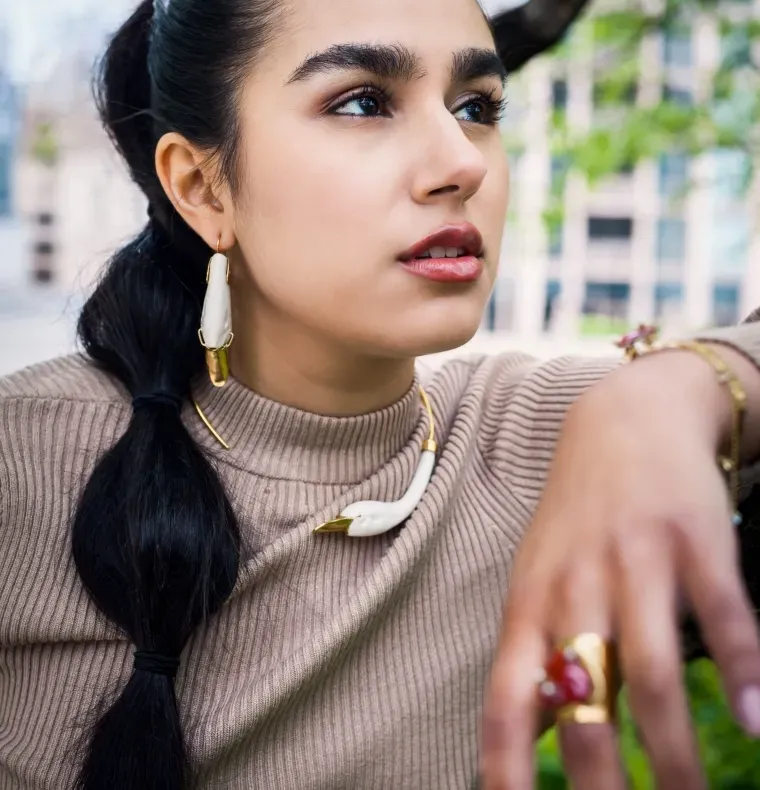 People love how we ship their valuable purchases - free of charge